Group web writing training for your team @ home on Zoom.
100% customised and relevant
● Learn with a web copywriting pro
● 22 yrs experience
● Latest, proven techniques
● Flexible sessions to fit your availability
Win more business with a 100% tailored web copywriting course
Your team might be remote right now, but they can still come together for digital copywriting training that will give their skills and results a huge boost.
Over the past 10 years, I've run workshops for thousands of writers in corporate, government and not-for-profit organisations. 
Of course, I can't come and work with your writers face-to-face at the moment 🙁
Instead, they can bust out of isolation and join me on Zoom for a fun, interactive and practical group web writing session 🙂
In a tailored e-workshop, I'll teach your scribes how to create digital content that: 
● gets found and read
● captivates your audience
● builds trust and relationships
● converts more business.
Whether it's one session, or even a few held over several days, I provide everything your people need to get the best results from their communications – now, and as business ramps up again.
For 10 years I've created and tailored in-house web writing workshops for some of Australia's most successful business and government teams. 
But not right now, because we all need to be responsible distancers.
I love to help writers share their brilliant ideas, big dreams and inspiring causes with the world.
And I certainly don't want to give this weaselly virus any satisfaction.
So, I've been busy sharpening my Zoom skills and testing what works best in the online training world.
Now your staff can quit climbing the walls and arguing over Netflix, and join me online for fun, live tailored training that will seriously lift their skills and results.
In a 100% customised e-workshop, I will teach your writers how to create digital content that: 
● gets found and read
● captivates your audience
● builds trust and bonds
● converts more business from more delighted clients.
Everything and anything they need to get the best out of their communications now and as the competition heats up again.
Not ready to chat?
Take a scroll down and learn more about the training and see what some clients say.
Some of the teams I've trained


"The bespoke training Simon ran with the Marketing team has reset our benchmark for digital copywriting excellence!
His hard work researching our brand, competition and latest work examples provided valuable and actionable insights. Engagements and conversions have both increased. I highly recommend Simon's web writing training if you're looking to empower your team with the expertise and skills needed for better commercial results."
~ Rebecca Sykes, Art Union Marketing Manager, RSL Queensland
Learn the latest, proven web writing techniques
I'll teach your people web copywriting techniques used by the best in business (and best in your industry) today.
By the end of the workshop, they'll be able to confidently apply these skills to their digital writing projects and start boosting results straight away.
100% relevant content
This isn't a one-size-fits-all course. The techniques your team learn, exercises they work on and discussions we have will focus on:
● your existing web copy
● content your team is creating
● examples from your industry
● relevant best-practice web writing.
Time and again, training clients say that the level of customisation I deliver, provides the greatest benefits of all.
To make life easy, we can run the workshop via Zoom any time that works for your team.
Depending on your needs and availability, it may be best to break the training up over a few 2-hour sessions, or two half days.

"The best thing about Simon's web writing training was how tailored and detailed he made it.
He not only researched our company, but deeply investigated the quick service restaurant landscape to create a program that was informative and engaging. The exercises were especially helpful and we made changes to our site during the afternoon session!"
~ Amber Brousek, eCommerce Manager, Krispy Kreme Australia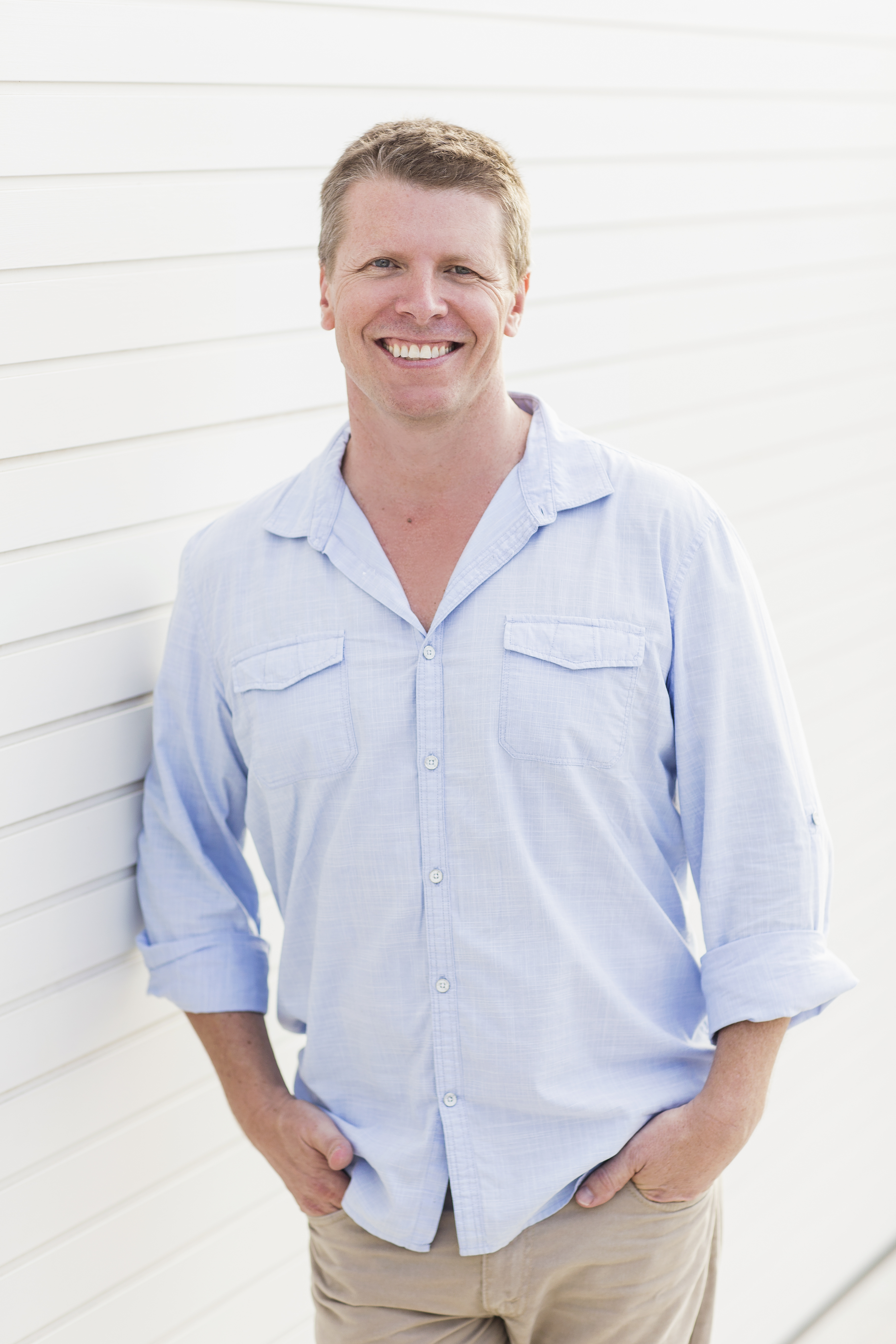 Swipe my 22 years' web writing experience
Your workshop will be designed and run by Simon Hillier. That's me – great to meet you!
Over two decades I've:
written for 100s of mega-brands, start-ups and SMEs
trained thousands of writers across dozens of industries
faced and solved countless web content dilemmas.
To prepare for your session, I'll invest a lot of time:
understanding your needs
analysing your content
researching your industry
designing a course that brings your writers immediate and long-term benefits.
Then I'll personally serve up a training session that's interactive, productive and fun (so they say!).
"Simon crafted a highly engaging, relevant and flexible tailored workshop for our marketing comms and brand team.
He was consultative during the whole planning process and went beyond my expectations in terms of preparation. And on the day, he adapted on the fly to meet the specific needs of my team."
~ Michelle Houareau, Brand and Marketing Manager, Teachers Mutual Bank
Some questions you may have
Display none
What will your writers learn?
Depending on your objectives and goals, we'll cover topics such as:
how people read online today
constructing easy-to-scan content
engaging your busy web audiences
finding your tone of voice
powerful digital storytelling
persuasive copywriting techniques
SEO copywriting
attention grabbing titles, headlines and subheads
body copy that hooks readers
driving desired actions
blog writing
email, social and video script writing
Or anything else that's important to your writers and business. Your training is 100% tailored to your needs,.
How long are the web writing workshops?
They can be designed to run a few hours, one day or over two days, depending on your
needs and time restraints.
How much does a web writing workshop cost?
As your training is developed for your specific needs, prices vary depending on goals, numbers, length etc. You can be sure my rates are highly competitive. And it's even better value now we're online. 
What's the training guarantee?
Over the past 10 years, I've trained thousands of people in web writing and continually develop my training to get better results.
I'm also incredibly passionate about helping organisations do great things with their words.
I will put in an enormous amount of time and effort to make your workshop a hugely beneficial experience.
However, if you feel your people don't get value from the training, you won't have to pay.
Like a proposal and quote for tailored training?
Call Simon today on 0414 414 151 to discuss your workshop needs.
Govt Workshops
Book group content writing training, tailored 100% to your needs and goals.
NPO Workshops
Equip your team with pro copywriter skills to attract more funding, donations and support.
1-1 Writing Coaching
Get my advice, help and feedback, in-person or online, as you create your own rump-kicking content.