Turn your business ideas into
web content that works
Web writing training and copywriting services to help you attract, win and delight great clients – so they keep coming back for more.
Turn business ideas into
web content that works
Attract, win and delight more great clients (again and again) with my proven:
Group writing training
One-to-one coaching
Copywriting services.
Some clients I've trained and written for (I also love helping small business)  
I help organisations
(big + small).
And train writers
(newbie + pro). 

What do you need your web content to do?
Attract and convert more of the right customers?
Rally people behind a worthy cause?
Boost your Google search ranking?
Or are your in-house writing team struggling to…
Create digital content your audience love?
Achieve goals such as boosting your brand, traffic or sales?  
I'm here to put the right words in your hands
Whether you need a trainer to teach your people how to write content that performs
– or a proven copywriter to create messages that sell – I can help you find the words
that get the results you want.
What do you need your content to do?
Convert more sales?
Grow your audience?
Get important information to people who need it?
Or, maybe you struggle to…
Write great content quickly?
Keep readers captivated?
Enjoy writing (not loath it!)?
Whether you need an expert to teach you to write like pros – or a copywriter to create messages that sell – I can put the right words in your hands.
Here's a bit about me.
Here's how I can help you lift your web content quality and results…
And here's how I can help you lift your web content quality and results…
Writing for the Web
Group Training
Equip your team with pro copywriting skills to attract, persuade and convert your audience.
Government Web
Writing Training
Book online or on-site group content writing training, tailored 100% to your goals.
Non-Profit Group Web Writing Training
Ensure your people have the web writing skills to attract more funding, donations and support.
Website Copywriting
I'll turn your brilliant idea into words on your site that captivate, woo and sell.
SEO Copywriting
Attract search engines and hot prospects to your pages right when they need what you've got.
Blog Content Writing
Share ideas and become a trusted expert while boosting your SEO, credibility and leads.
1-1 Writing Coaching
Get my advice, help and feedback, in-person or online, as you create your own rump-kicking content.
Content Consultancy
Zoom me in to help develop, test and roll out goal focused content strategies that reap returns.
Online Courses
Gain all the web writing
skills you need online – and access them anytime, anywhere.

"I've worked with many copywriters and creative agencies and it's a breath of fresh air when you find someone who just 'gets it'.
Simon is a fantastic copywriter who can produce creative and engaging messages, turn the complex into clear and get you results."
~ Bianka Demets, Microsoft

"Simon's web writing workshop greatly improved our web writing skills and confidence during our site relaunch.
Training or copywriting, Simon and his team are an absolute pleasure – professional, approachable and highly knowledgeable."
~ Karen Elliff, Black Dog Institute

"The web copy and content Simon created for my new business was so different to anything in the market.
Clients and industry tell me how much they love the site. For fresh, edgy copy I highly recommend Simon. "
~ Dylan Salotti, Young Mortgage Broker of the Year, Divitis Finance

"The bespoke training Simon ran for the marketing team reset our benchmark for digital copywriting excellence!
Engagements and conversions have increased, and I recommend Simon to any organisation looking to equip their team with the skills needed for better commercial results."
~ Rebecca Sykes – Art Union Marketing Manager, RSL Queensland
Simon Writes…A Blog
I'm free-pouring shots of content tips, psychology and fun. Pull up a seat and join me.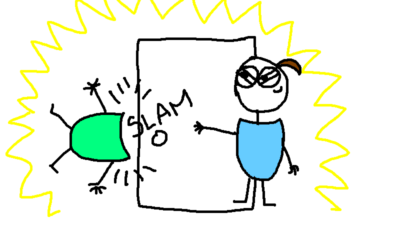 Struggling to capture traffic and sales with your web copy? Fagdaboudit! Use these proven web copywriting techniques to lift your conversions and profits.
read more
Need words that click with your clients?